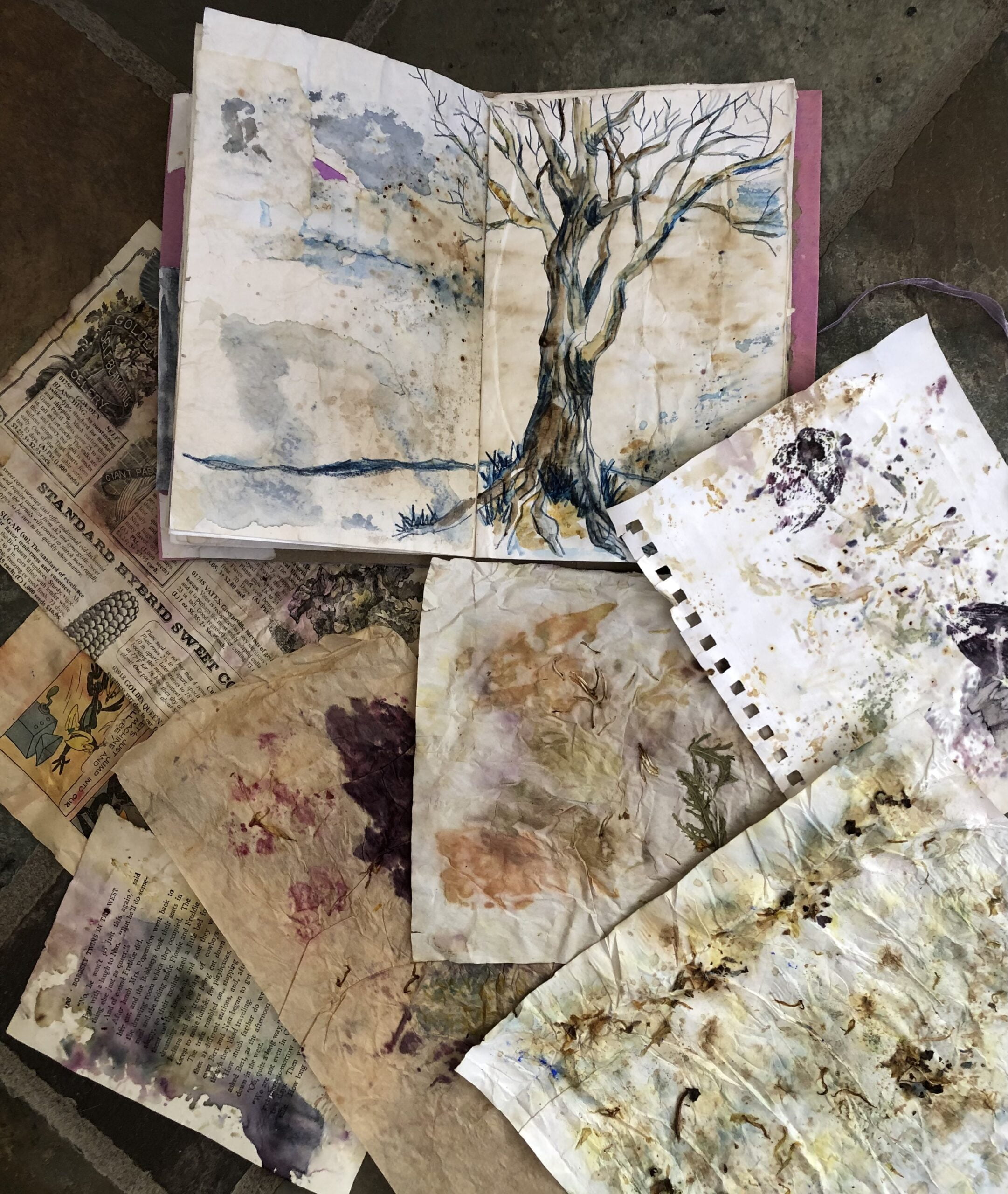 Eco-Journals: Explore natural dyeing techniques
Students will learn to use plant materials to design papers for journaling and mixed media projects. We will walk through the steps of picking materials and supplies, safety, mordants, transferring images onto paper, steaming bundles, and finally turning the papers into a journal with a watercolor effect.

This is a two part class:

In the first session on Tuesday, May 30 we will be creating the paper for our journals, using the natural materials to add color to our pages and let each person's unique personality show through. We will provide all paper, but if you have pages you would like to recycle, you are free to bring and use those! The pages will need to steam and dry over the course of a few days.

The second session is Tuesday, June 6. During this time, we will bind the pages together into a journal and there will be pens/paints/inks available if you want to start putting them to good use!
Tuesday, May 30
Tuesday, June 6
Time: 5:30pm – 7:30pm
Ages 18 and up
Led by Paula Watson-Lakamp, Colorado native and long-time MoA Mask Artist
Price covers BOTH sessions
$50 MoA Members
$60 Non-Members