Board Of Directors
Fran Hardman
I came to Fort Collins to attend Colorado State University in 1980 and never left. I graduated with a B.S. in Management and now own and operate RE/MAX Advanced, a local real estate office. I discovered the Fort Collins Museum of Art just a few years ago, and fell in love with their mission. I think that art is indispensable to a community.
Patrick Rosen
Patrick Rosen was born in St. Louis, MO where he met his wife, Jenny, before moving to Loveland, CO in 2009. Upon moving to Colorado, he joined our local business partner, Eye Center of Northern Colorado and now serves as the Vice President of Marketing for Fort Collins-based Panorama Eyecare. Additionally, Patrick works with several small businesses in northern Colorado through his web design company, White Box Create. He has enjoyed bringing his children, Bayley, Jameson, and William to the museum, and joined the MoA board of directors in 2022 to provide support in promoting this treasure of Fort Collins.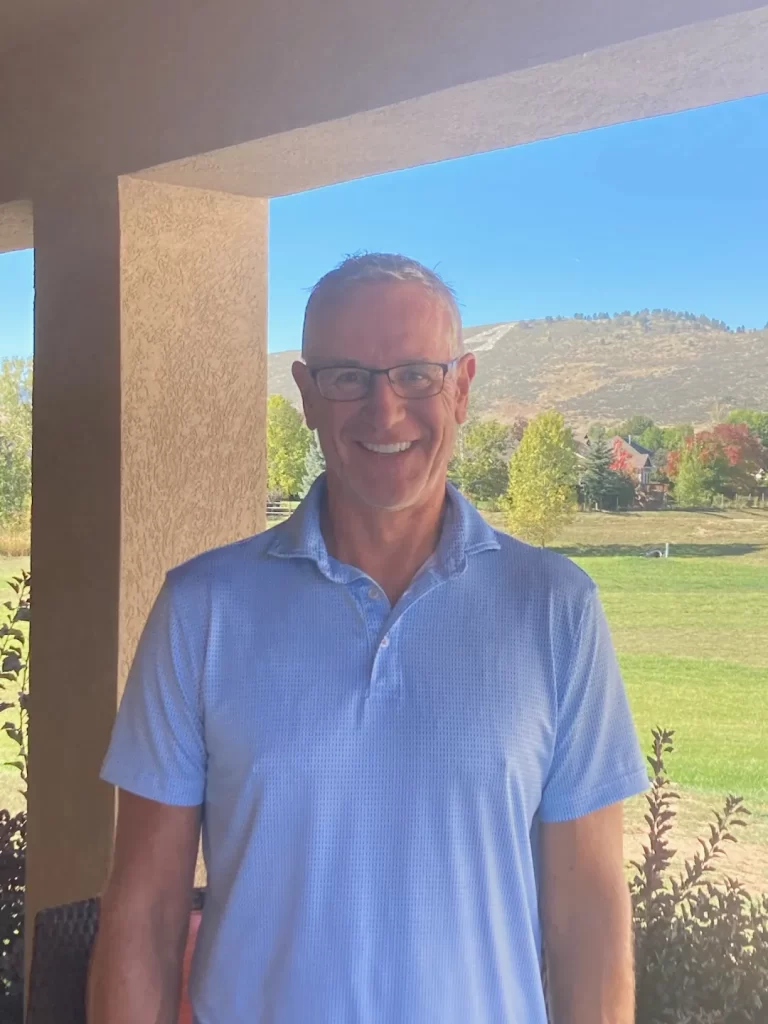 Chris Fiala
Chris came to Fort Collins to attend Colorado State University in 1982. After receiving his degree he embarked on a 30+ year career in the banking industry. In 2016 he returned to Fort Collins, retired in April 2019 and began volunteering at the museum helping the Preparator between exhibits. His interests include hiking, mountain biking, skiing, pickleball and of course the arts!
Jean P. Lehmann Ph.D.
Jean P. Lehmann, Ph.D. emeritus professor, retired from Colorado State University's College of Health and Human Services. She believes that art is key to sustaining vibrant communities.
Jamie Bogner
Jamie is Co Founder and Chief Content Officer of Unfiltered Media Group, LLC. Jamie's focus is on content and product, developing big picture vision while simultaneously serving as Editorial and Creative Director for Craft Beer & Brewing Magazine®, working with creative contributors (writers, editors, photographers, illustrators, videographers) across media. He's served in roles as diverse as Art Director, Editorial Director, VP of Content, and VP/Group Publisher for a variety of media companies, and is equally at home evaluating P&L's or designing magazine pages.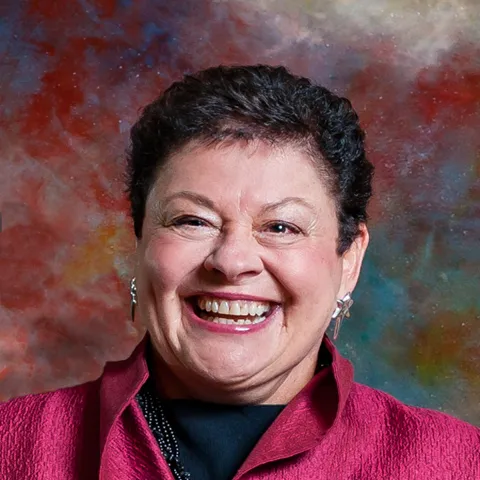 Dr. Bev Donnelley
Dr. Bev Donnelley has been involved in community projects as well as healthcare initiatives and education during her 38-year career as an OBGYN doctor. She joined the Women's Clinic of Northern Colorado as the fourth doctor in that practice in 1983.Donnelley has served on numerous boards including the Fort Collins Symphony board, the Poudre Valley Hospital Foundation Board, the Larimer County American Cancer Society Board, the Hope Lives Breast Cancer Foundation Board and the Foothills Childbirth Education Association Advisory Board. In 2000 she received the Paul Harris Fellow Rotarian Award. Donnelley became involved with the Museum of Art|Fort Collins as a board member during the museum's formative years in the 1980's.
Chandler Elmore
Chandler is a public relations and marketing professional with almost a decade of experience in a wide variety of industries. He currently works at Blue Federal Department in community relations and development. Chandler is an active member of the Northern Colorado community and strives to be a community connector in all he does. Chandler is married to Kristine, and together, they have a beautiful daughter, an ornery cat, and an incredibly energetic Boxer. They live in west Fort Collins and enjoy (almost) all things outdoors.
Jim Fazio
Jim is a financial advisor with Edward Jones Investments. Jim's family moved to Colorado 14 years ago after having lived in New York City for 17 years. While he was born in Montana, he grew up in Pittsburgh and met his wife, Jannelle in Texas 35 years ago. His daughter is double majoring in Art and Education, while his son is a freshman Engineering major, both at Walla Walla University. While being a money guy, he deeply loves art, music and photography and their ability to change minds and lives through amazement, joy and tears He and his wife are friends to curators and museums like Metropolitan Museum of Art, Denver Art Museum and Buffalo Bill Center of the West.
Lili Francuz
My background is arts administration. My last position was with the Wyoming State Museum as Art Curator. Prior to that I served as Visual Arts Program Manager at the Wyoming State Arts Council, and as Executive Director of the Firehouse Art Center for the city of Norman, OK. I maintain an artist studio working with papers and objects.
Melissa Katsimpalis
Melissa Katsimpalis is a retired public, community and media relations executive, who served for more than 40 years in the public and private sectors. In 1996, she co-founded ISIS Public Relations & Marketing, LLC, and an award-winning consulting agency. For more than 15 years, Melissa has served The Fort Collins Museum of Art as board member, board president and original member of the Museum's Founders Society.
David Johnson
David Johnson is Founder and Managing Partner of Abraxas Group, a boutique advisory firm focused on providing transformational leadership to middle market companies in transition. He is a recognized thought leader on the topics of business transformation, change management, restructuring, turnaround, and value creation. David received his MBA from the University of Chicago and completed his undergraduate studies at Fairleigh Dickinson University.
Patti Tyrrell
Patti Tyrrell moved to Fort Collins in 1973 with her husband, David A. Tyrrell. She was a union laborer for 45 years, in part to help her husband's life work as an artist. Patti is excited to be part of the Museum of Art Fort Collins and is looking forward to helping share the value of the Arts with the Fort Collins community.
Staff
Lisa Hatchadoorian
Lisa Hatchadoorian is currently the Executive Director, Internal Affairs of the Museum of Art Fort Collins. She is responsible for the artistic direction of the museum, programming, finances and the facility. She received a B.A. in Art History and Music from the University of Virginia and an MA in Curatorial Studies of Contemporary Art from Bard College, NY. She has over 20 years experience in arts administration, curating, grant writing, organizing public art projects and fundraising and her experience has ranged from the corporate to academic, municipal and non-profit venues. She has been a visiting lecturer at CSU (Osher Institute), Casper College, Casper, WY and has taught art appreciation at Rowan University in Glassboro, NJ and Casper College, Casper, WY. Read a recent article about Lisa from Voyage Denver.
Elizabeth Martin
Elizabeth is currently the Executive Director, External Affairs of the Museum of Art Fort Collins. She is responsible for the strategic direction of the museum, fundraising, donor, member and sponsor cultivation. She has built a career in the social sector based on creating impact. She believes in consensus-built-strategy based on clearly articulated vision and mission. Those who have worked closely with her know that her passion for creating change has played a major factor in her success. Her personal mission is to create an impact. To inspire others. To ignite passions in those who can create an impact. Her work in Development and Fundraising grew naturally from a desire to impact change. Creating new solutions for funding everything from literacy to the arts to a cure for Cystic Fibrosis—a personal passion.
Laura Riley
Laura Riley received her BA in Graphic Design from Northern Kentucky University in 2004. As General Manager she is responsible for human resources, AP/AR, budget reports, and working as a liaison with artists during our annual Masks Exhibition. She is a City of Fort Collins Art in Public Places Transformer Artist 2014, 2017 and attended Kansas City Art Institute Summer Residency Program with an emphasis on painting. She has worked in financial services for the past 5 years, including both the public and private sector. Laura firmly believes that the arts are the heartbeat of thriving communities and should be accessible and enjoyed by all.
Cheryl Rogers
BFA, Printmaking & Sculpture, Colorado State University, Fort Collins, CO, BS in Finance, University of Colorado, Boulder. As Director of Exhibitions, she is responsible for unpacking and repacking the artwork as it is delivered to the museum, documenting the packing process for reference, preparing and filling out condition reports for loaned artwork, and assisting with the shipment of works. She oversees all aspects of exhibition installations and logistics. Responsibilities include patching, spot painting, decorative wall painting, artwork installation, lighting, and exhibition fixture creation. In both of these capacities she is responsible for the supervision and training of volunteers working on the exhibitions.
Josie Taylor
Josie was born and raised in the deep south and graduated from Mississippi College with a B.S. in Biology and a minor in English Literature. During college, she worked as a wrangler in the mountains outside of Fort Collins and fell in love with the city. The MoA For All Manager is responsible for the Museum's community engagement and educational duties, which entail creating, developing, scheduling and implementing educational programming for youth and adults, as it relates to the MoA For All Program, as well as finding creative ways to execute on the mission of connecting art, artists and community. She develops and implements community engagement strategies and educational activities that are accessible, insightful, and inclusive and break down barriers to equity and inclusion creating a sense of belonging for all members of the community.
Jill P. Mott
Communications Specialist
Photojournalist, artist, cultural connector, and educator are some of the hats Jill P. Mott has worn over the years. She earned her degree from Syracuse University's acclaimed Newhouse School of Communication. Jill has worked as a photographer for local newspapers (our very own Coloradoan was one!), has founded non-profits in the US and in Zimbabwe, taught at the university level, and worked with NGOs across the globe and within her own community.
Early in her career, Jill recognized that story-telling can be a common language, one with the potential to bring people together. Art, in its many forms, can be an effective and powerful tool to encourage all of us to recognize that everyone has a story worth telling.
Jill earned her Master's Degree in Art Education San Jose State University but has never considered herself done with learning (or teaching). She embraces the art of story-telling in all its forms.